Debt levels: corporations in the US
Debt levels: This Value Report highlights the rising of corporations in the US.
By using the Economatica system we can see how debt is increasingly growing at a faster pace than earnings. We examined the Net Debt to EBITDA ratio and confirmed the upward trend in this indicator over the last 3 years.
The three key sectors which top this ranking are Accommodation and Food Services, Utilities, and Real Estate, Rental and Leases. Arts Entertainment and Recreation is the only sector in our sample that experienced a decline in the 3 year period.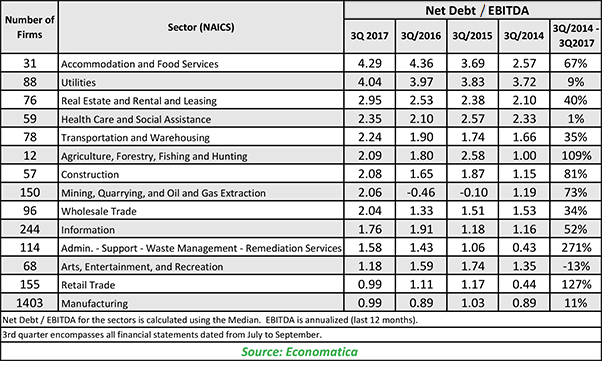 A closer examination of the top sector in the ranking (Accommodation and Food Services) reveals, according to their latest 3Q2017 filings, that Eldorado Resorts, Wendy's and Red Rock Resorts have the highest ratios of the sector. So, for example, what this means for Eldorado Resorts is that for every $8.18 of net debt the company earned a dollar.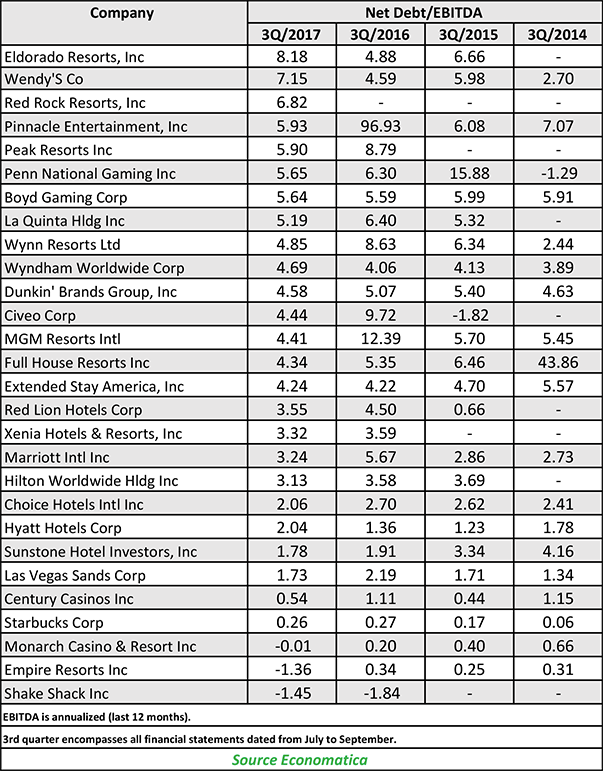 You can use the Economatica system to generate your own observations. Ask us for a demo and we'll show you how.