Evolution of Enterprise Multiple of the S&P 500
Using the Economatica system we calculated the EV/EBITDA (ttm) multiple for key sectors in the S&P 500
We selected sectors in the S&P 500 comprised with 5 or more companies after eliminating companies with negative EBITDA (ttm) from the sample. The valuation multiples are calculated using the current non-financial S&P 500 companies, and the median function is used to compute the values for the sectors.
The table below is ranked by EV-to-EBITDA (ttm) multiple from lowest to highest for 2/27/2019.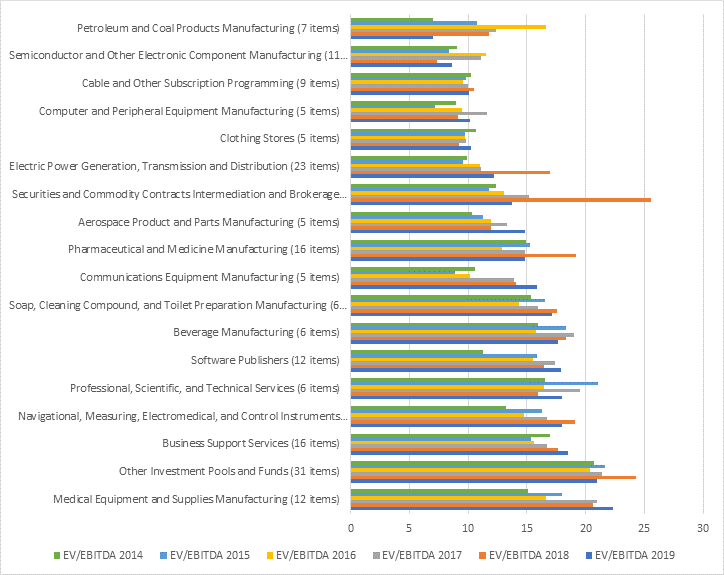 The 5 sectors topping this ranking are Petroleum and Coal Products Manufacturing, Semiconductors and Other Electronic Component Manufacturing, Cable and Other Subscription Programming, and Computer and Peripheral Equipment Manufacturing, and Clothing Stores.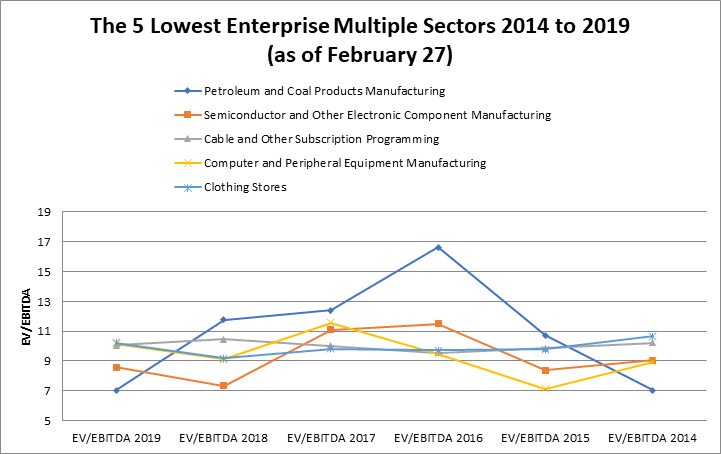 The 5 most expensive sectors according to current EV/EBITDA (ttm) are shown below, leading the group is Medical Equipment and Supplies Manufacturing.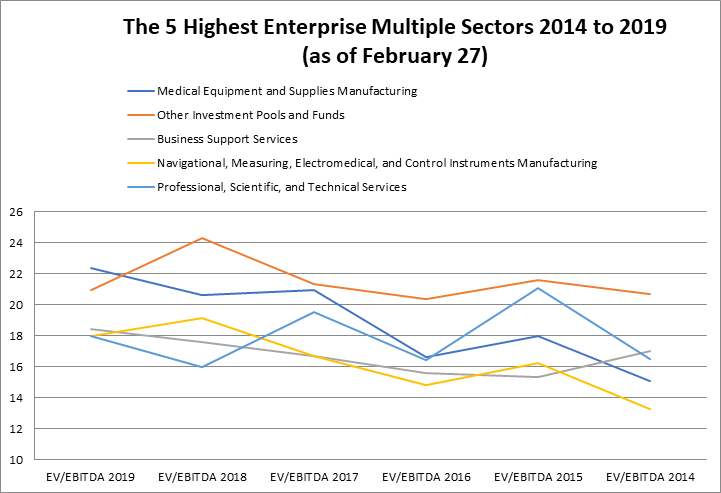 The Economatica system offers a range of sophisticated analytic tools and financial data on an easy to use online research platform that empowers asset managers, analysts, and other investment professionals who conduct fundamental and quantitative analysis. Ask us for a free trial today and learn how to make your own observations.