Higher interest rates impact REITs
In this edition of Value Reports, we examine the Top 25 REITs by Assets and explore various performance metrics.
On a relative basis when compared to the S&P 500 index, the REITs are having a very difficult time keeping up with the market and are dramatically underperforming as a group.
To illustrate the industry's performance in this environment Economatica chose the Top 25 REITs ranked by Total Assets and examined several key metrics.
As can be observed from the 5-year table below the median returns for this group relative to the S&P 500 are negative for each period: YTD -5.13%, Year 1 -10.31%, Year 2 -15.33%, Year 3 -4.68%, Year 4 -7.43, and Year 5 -5.96. Clearly, when considered as a group, these 25 companies have underperformed this important benchmark.
When examining companies individually, we find three companies which have performed well despite the pressures of interest rates and other factors. The companies with positive YTD returns relative to the S&P 500 are Starwood Property Trust (4.57%), Digital Realty Trust (2.81%), and Chimera Investment Corp (2.64%).
Taking a longer view and examining the 5 year cumulative returns, first place is Equinix with a return relative to the S&P 500 of 68.96%. Digital Realty Trust takes second place with a return of 56.68% and New Residential Investment Corp places third with 54.5%.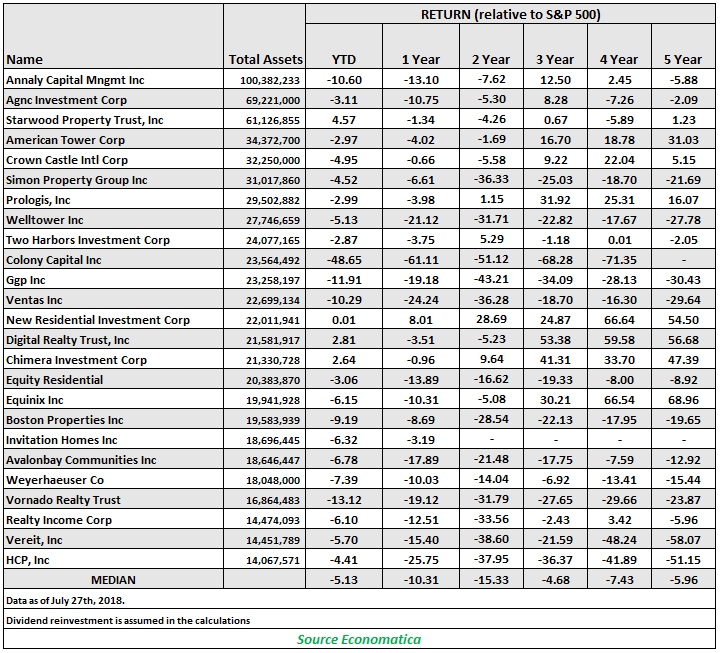 Dividend Yield and Dividend Paid per Share have remained stable and consistent throughout this period.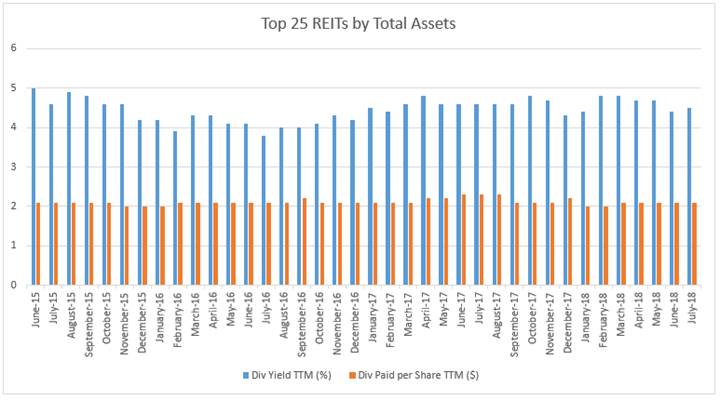 The indicators Return on Assets (ROA) and EBIT/Net Interest Expense, two key evaluation metrics for REITs, have improved slightly during this period.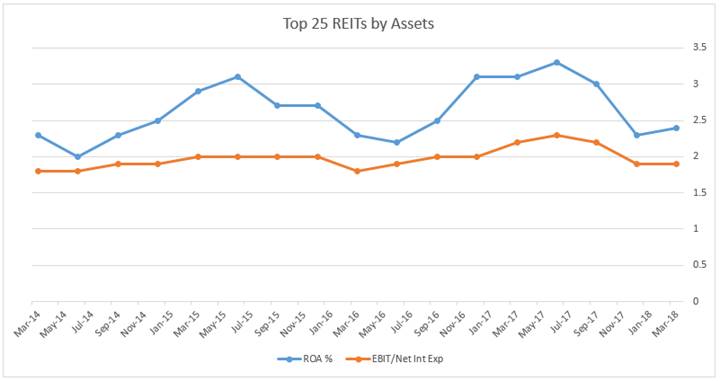 You can use the Economatica system to generate your own observations. Ask us for a free trial and see how Economatica can help you make better investment decisions.