Retailers: examining the top 20 retailers ranked by 2017 third quarter revenues
Retailers Conclusions 
Comparing year-over-year results, we find that 7 out of the 20 experienced a drop in revenues. And it gets slightly worse when examining the bottom line, as 10 out of the 20 experience a drop in net income when comparing 3Q2017 with 3Q2016.
Amazon, the online retailer, is the leader on top line growth as it increased revenues by 26%. While its net income for the period, however, did not fare as well as it dropped 9%.
Sears Holding had the biggest drop in revenues in the period, dropping 18%. Its net income for the same period dropped a whopping 28%.
Rite Aid had the biggest decline in net income in the period with a drop of 34%.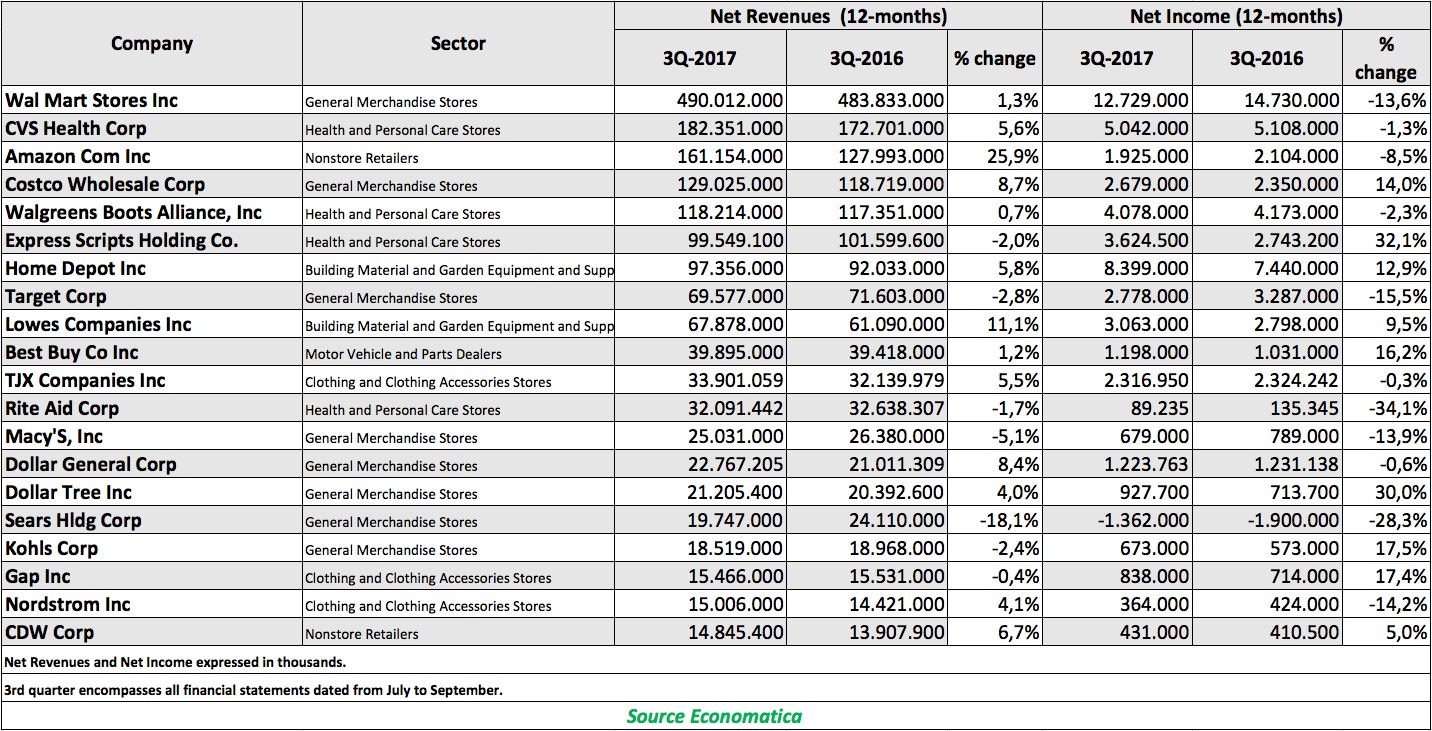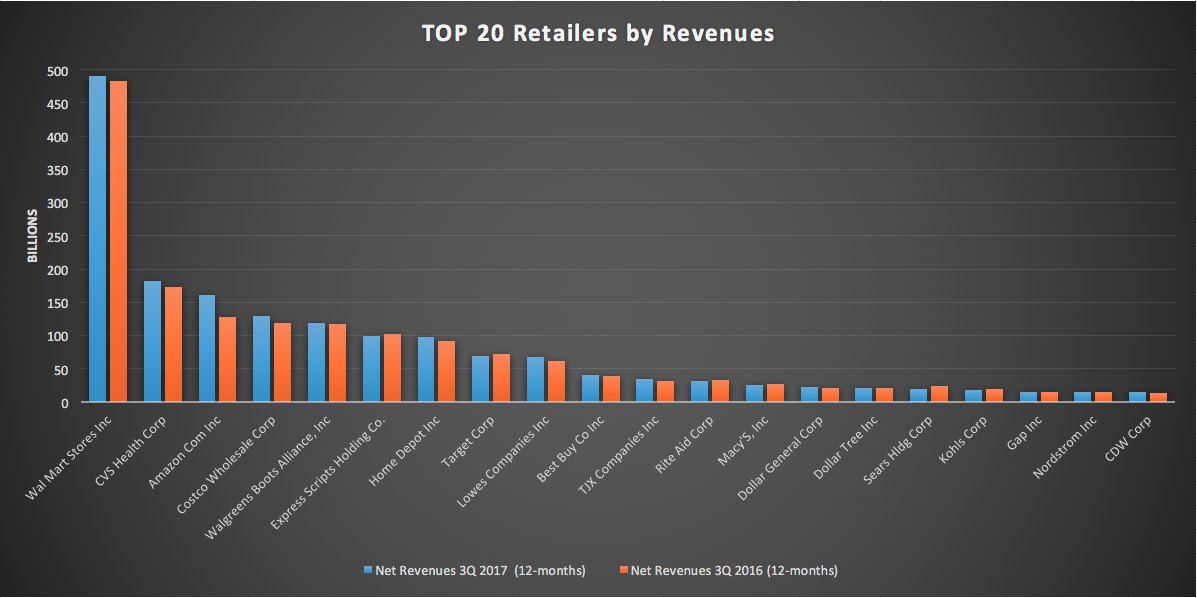 To illustrate the performance of these 20 retailers, we use the Economatica platform to create a basket with the 20 stocks of these companies and chart it versus the S&P 500 index. The chart shows how the group has significantly underperformed the S&P 500 over the last 12 months.
Note: Dividend reinvestment is assumed in calculating the Retail basket and equal weights were assigned to the constituents.