ROIC: S&P 500 Performance
ROIC: S&P 500 Performance in review
In this week's value report, we used the Economatica platform to take a look at ROIC for key sectors of the S&P 500 index.
Return on Invested Capital (ROIC) is one of the most important measures of corporate performance. It represents the amount of profit generated for each dollar invested into the company by bondholders and stockholders. This is a crucial profitability ratio and a key indicator examined closely by investors.
The highest ROIC corresponds to the Semiconductor and Other Electronic Component Manufacturing sector, followed by Software Publishers. On the flip side, the lowest ROIC corresponds to Electric Power Generation, and Oil and Gas Extraction.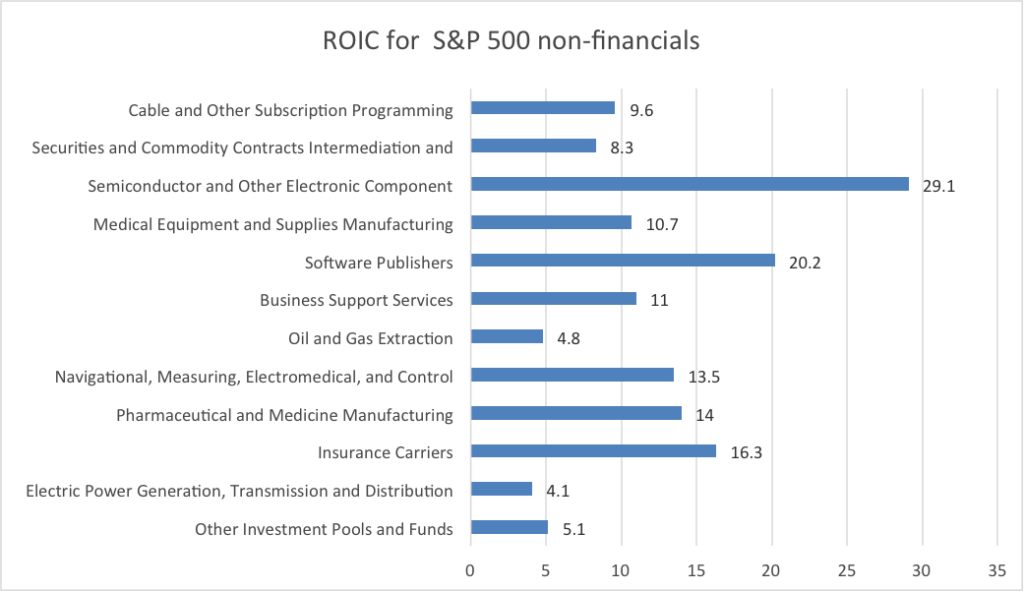 For additional insight into these sectors' performance, we used the Economatica system to illustrate the relationship between Enterprise Value/Invested Capital (EV/IC) and ROIC with the following scatter plot chart. EV/IC is an alternative version to the Price to Book Value ratio.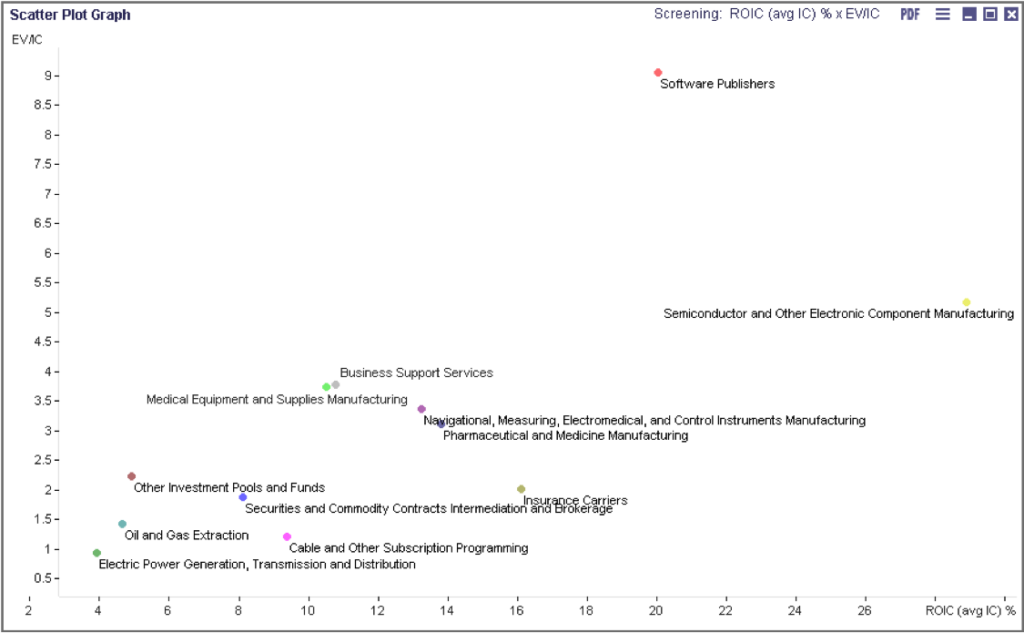 Economatica is an online investment research platform designed to facilitate deep fundamental and quantitative analysis. Asset managers, analysts, and other investment professionals have used Economatica for more than 30 years to research securities, identify opportunities, and make better investment decisions. To learn more please contact us.