Stock Market off to Strong Start in 2019
The S&P 500 and Dow Jones Industrial Average posted strong January returns this year, the best start in over 30 years
Economatica examined the January returns for the S&P 500 and the Dow Jones Industrial Average (Dow) over the past 32 years and made the following observations from the chart below:
The Dow posted a strong return of 7.17% in the month of January, now the best January return for the index since 1989. The S&P 500 returned 7.87% this January and is the highest January return since 1987.
The highest return for the Dow in the period examined was in January 1987 with 13.82% while the lowest for the index was in January 2009 with a – 8.84% return.
The highest return for the S&P 500 was also in January 1987 when the index returned 13.18%; its lowest January return was also in 2009, with a – 8.57% return.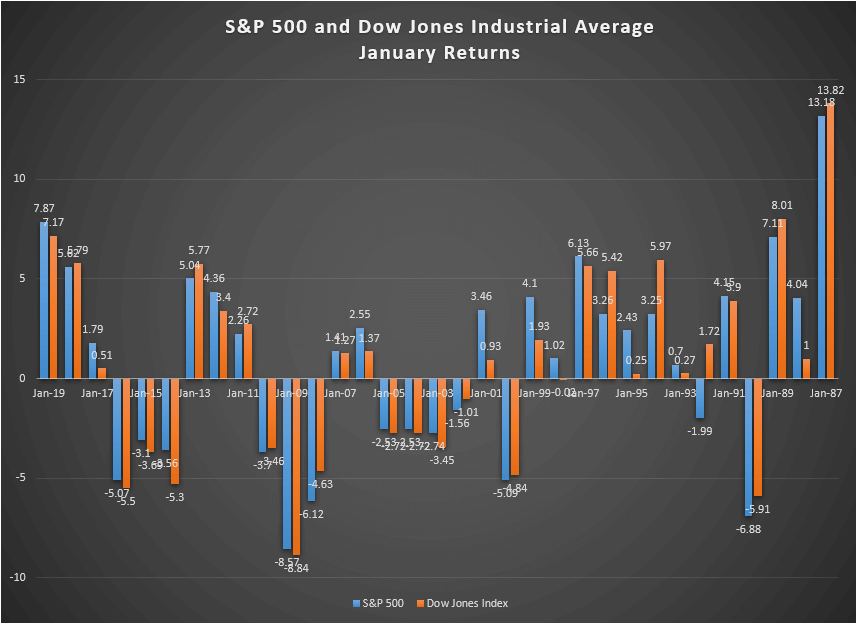 There were 13 stocks in the S&P 500 that exceeded 25% returns this January. Xerox Corp had the highest return with a whopping 42.76%, followed by Celgene Corp and General Electric with returns of 38.02% and 34.21% respectively.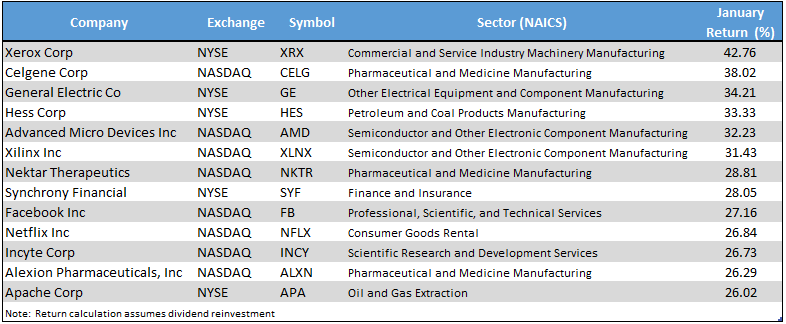 Economatica helps asset managers, analysts, and other investment professionals conduct fundamental and quantitative analysis with a flexible, easy to use online research platform. Ask us for a free trial today and see how the Economatica system will contribute to making more precise investment decisions.