Volatility returns in full force in October
The first half of October has exhibited very high levels of volatility after a prolonged period of relative calm.
We used the Economatica system to examine the trading sessions during 2018 and observed the S&P 500 has had three sessions in 2018 in which the index moved by more than 3%, one of which was recorded only last week. The other two occurred in February.
When you examine the bar chart below of daily returns for the month of October, you can see there was one session to the downside exceeding 2%, one session down by more than 3%, and one session to the upside over 1%. After a relatively calm second half of 2018, October has certainly seen volatility go up a notch.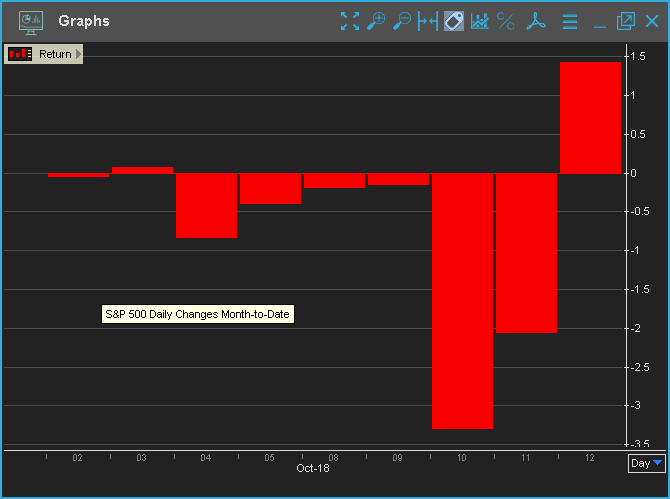 To illustrate this observation and help put this recent volatility into perspective we prepared the bar chart below with the Economatica system. Once again you can see the S&P 500 has had only 3 sessions in 2018 in which the index closed down with a variation in excess of 3%.These swings took place in February and in October.
The Economatica chart below shows the annualized historical volatility of the S&P 500 from July 1st through October 12, 2018. The chart shows that volatility climbed rapidly over the second week of this month.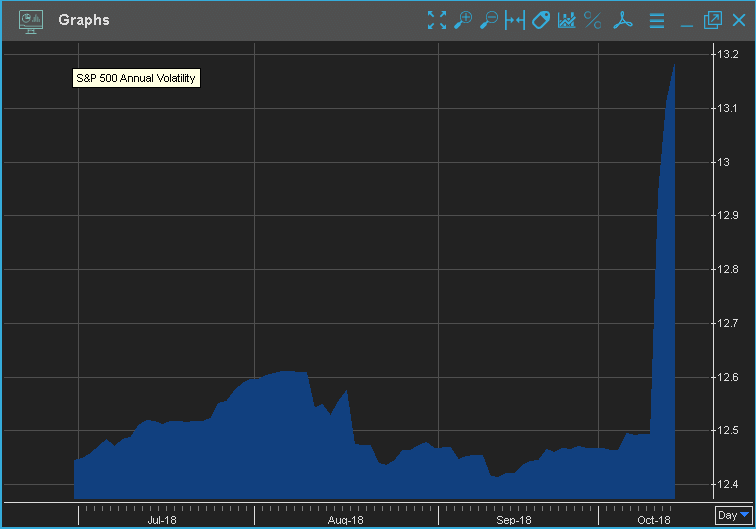 Using the Economatica system to examine sector volatility we identified that, with three exceptions only, volatility has risen across most sectors of the S&P 500.
When you examine the sector volatility bar chart below, you can see Utilities, Information and Wholesale Trade are the sectors with the highest rise in volatility for the year to date.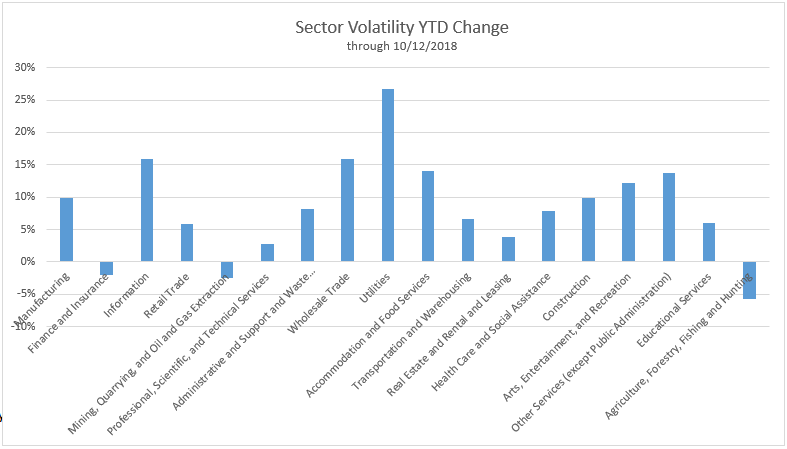 The Economatica system helps asset managers, analysts, and other investment professionals conduct fundamental and quantitative analysis with a flexible, easy to use online research platform. Ask us for a free trial today and let us show you how.